Press Service of the Government of the Republic of Moldova:
Press release - 1.10.2013

IMF positively appreciates program with Moldova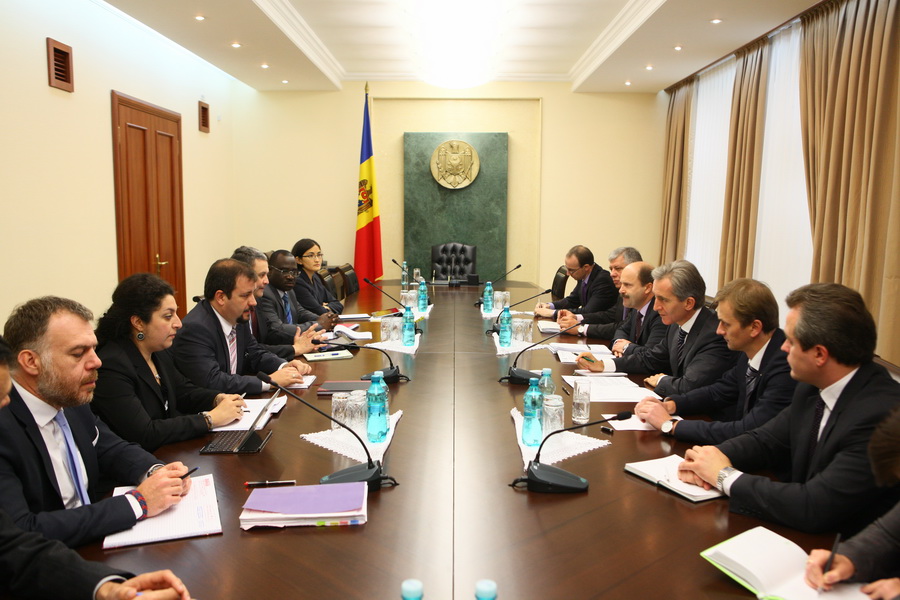 Sorry, this press release is available in Romanian only. However, please find below
a relevant news item from Moldpres News Agency.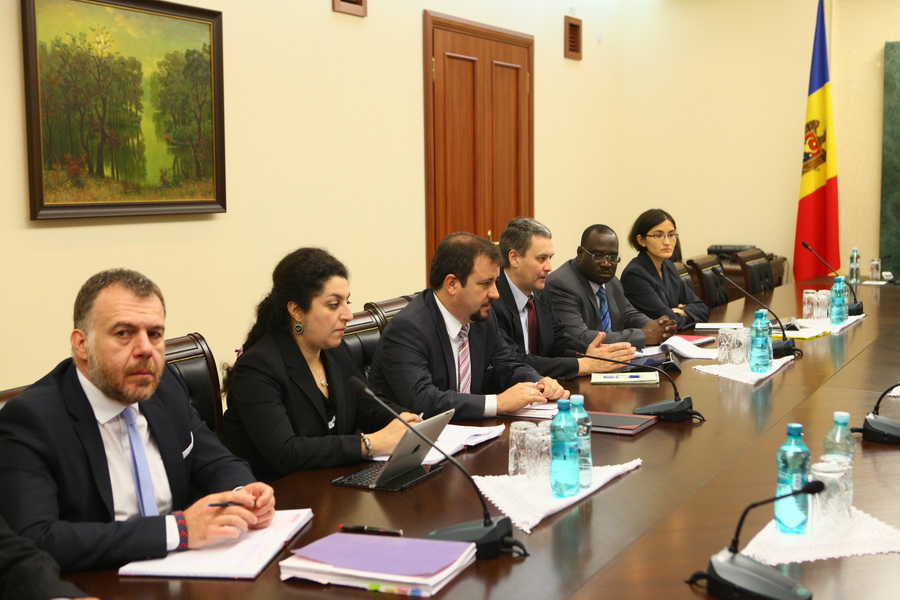 ---
IMF positively appreciates program with Moldova
Chisinau, 1 October /MOLDPRES/- Prime Minister Iurie Leanca met the team of experts of the International Monetary Fund (IMF), led by Max Alier, who ends his mission in Moldova today. Attending the meeting were Deputy Prime Minister, Economics Minister Valeriu Lazar, Finance Minister Anatol Arapu and Governor of the National Bank of Moldova Dorin Dragutanu, the government's communication and media relations department has reported.
The discussion revolved around the results of the post-programme monitoring mission, carried out by the IMF during the past weeks in Moldova, in terms of budgetary and fiscal policy, financial sector development, monetary policy and structural reforms.
Max Alier said that, following consultations with Moldovan authorities, as well as with representatives of the private sector, the IMF mission ascertained a positive evolution of the main macroeconomic indicators, which shows the correctness of the actions taken by specialised institutions. Meanwhile, the head of the IMF mission stressed the importance to further promote structural reforms, in order to ensure sustainable economic development and budgetary balance for the next period. The official pointed out recommendations of the IMF mission to this end, noting that increased attention should be paid to risk management and ensuring transparency in the financial sector.
Max Alier also said that a joint assessment made by the IMF and the World Bank highlighted that the Moldova 2020 National Development Strategy had relevant objectives, including improving the business environment, developing the infrastructure and human capital. The official confirmed the Fund's willingness to further back Moldova to implement the Strategy.
Prime Minister Iurie Leanca thanked the International Monetary Fund and, in particular, the members of the current mission for the provided support and expertise, noting that the government takes into account the results of IMF evaluations while developing the national economic policy.
The prime minister said that the government would make every effort to develop the relations with the IMF and other international institutions. Iurie Leanca recognized the ties' importance for the achievement of Moldova's goals in terms of economic development and ensuring the well-being of the residents..