INTERLIC News agency:

MARTA CASTELLO-BRANCO: "THE IMF IS AGAINST ABOLITION OF THE PSI IN MOLDOVA AT THE PRESENT STAGE"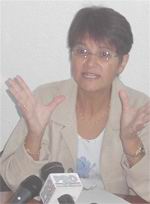 Chisinau, September 18, INTERLIC. The International Monetary Fund (IMF) doesn't consider necessary abolition of the pre-shipment inspection (PSI) at the present stage. Deputy Director of Division B in the European II Department Marta Castello-Branco stated this today in the course of the press conference in Chisinau.

She stressed that the PSI is the temporary measure being used in order to support Customs Department in collecting of the customs duties and combating with technical contraband. For successful realization of the set tasks introduction of the PSI could continue 2 to 5 years. Marta Castello-Branco emphasized that "the half-year term is not enough for estimation of the entire effect of the PSI introduction, especially as activity of SGS was rather successful that figures of increase of the customs duties certify."

According to her words, all questions and problems raising at the initial stage of its introduction have to be solved directly with representatives of company SGS. Head of the IMF missions in Moldova stressed that pressure the government exerts for abolition of the inspection shows that this program works successfully.

Marta Castello-Branco expressed a concern due to intention of the government to exclude many goods from the list under obligatory PSI. According to her, it reduces efficiency of the pre-shipment inspection and lowers possibility of increasing of the customs duties from import. Head of the IMF missions emphasized that all programs of the PSI are introduced by the moment when customs bodies become able to develop their work.

Source:
http://www.interlic.md/print.php?id=1032351630&lang=eng
---
EDGARDO RUGGIERO: "FOR BIG DIRECT INVESTMENTS INFLOW IN MOLDOVA THE ATTRACTIVE BUSINESS-CLIMATE IS REQUIRED"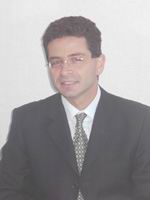 Chisinau, September 18, INTERLIC. For attraction in Moldova of a big amount of direct investments it is necessary to create more attractive business-climate in the republic. According to permanent representative of the International Monetary Fund (IMF) in the Republic of Moldova Edgaro Rugiero, its low level at the present shows that conditions for business in the country are not favorable enough.

Edgaro Rugiero specified that the question is not so much in size of taxes, as in final cost of business considering various licenses and bribes to officials.

Permanent representative of the IMF considers that reducing of number of licenses and other measures of state regulation, providing of better transparency in process of elaboration of the legislation could conduce to improvement of business-climate in Moldova.

Source:
http://www.interlic.md/print.php?id=1032351170&lang=eng