Limba romana
IMF Media Seminar "The IMF Helping Chart a Global Recovery"
Olga Stankova (from IMF's EXR Dept.) made a presentation for the local media on the role of IMF in the global recovery process. The event took place on February 2, 2010, 11:00 at Leogrand's Begonia Hall.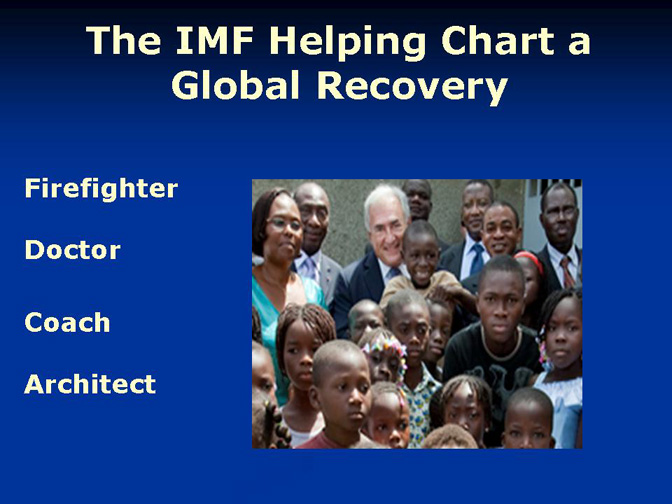 View the presentation: click here

Download the presentation in PDF format (black and white, for printing purposes).
News item from InfoPrim-New News Agency on the event.